FIRE
Ndoro will always be celebrated ekasi
Tendai "Fire" Ndoro leaves a defender sprawling.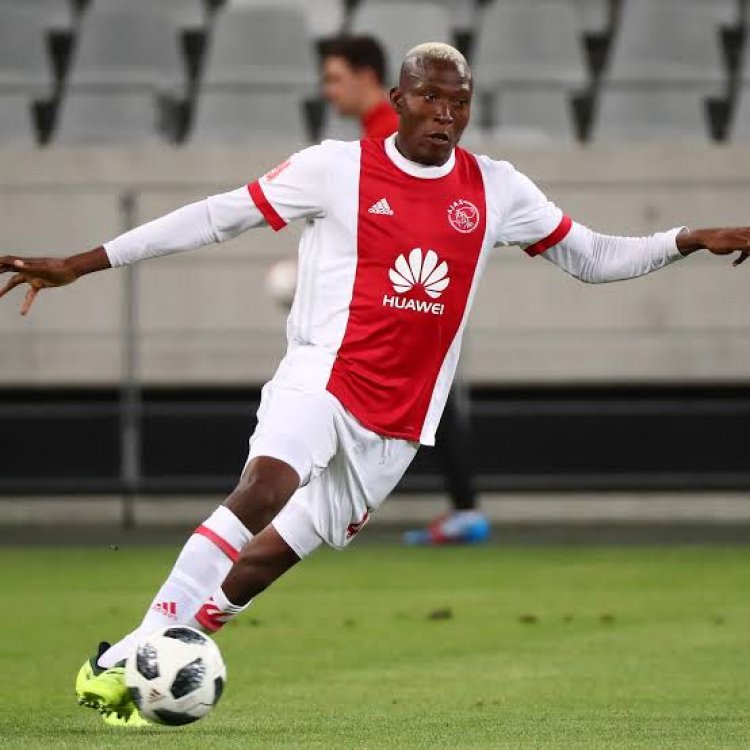 FIRE
Long before he became a household name in the country and region,he was a kasi hero.In Nketa,particularly Nketa 8 there are many stories that can be told of that twin.In the early days it was difficult to distinguish between the two Tendai and Takudzwa until the other focused solely on being a goalkeeper.
As a teenager Fire used to light up the money games with his trickery and eye for goal.The lanky striker when in motion used to have one of his hands forward and fingers pointing downwards.His signature move was the "Nike" he would push the ball with his outfoot and quickly drag it back with the instep,the result was him going the other way and the defender to Kuwadzana or to the "shops".
Although he has always been light on weight he was good with his head,he would sneak in at the front post and nod home.Many in Nketa will remember him during his days at Nketa United coached by a senior resident Mr Mbambo.There was an epic rivalry with another team that came from across the river in Mganwini called Boca Juniors.Tendai Passion Ndoro was usually the difference when these two teams clashed.He later moved on to Railstars Juniors along with his twin brother and they used to torment the local guys from Nketa when they came to play in the local neighborhood (Ekasi) with their Railstars.Fire was the one who did the magic for the Nketa based social team which was then known as Sakhelene,the team has since split.At the peak of his playing career he hosted a big social tournament as a way of giving back to a community that nurtured him.
He also illuminated the scene at Select Stars one of the best teams to emerge out of Nketa after Nkulumane Jumbos.When Select Stars failed to make it to Division One losing out to Tsholotsho Pirates that is when Tendai Ndoro made his move to Botswana's Nico United in 2009.
Many then only heard about this lethal striker when he joined Chicken Inn in 2011 and after he grabbed the 2013 top goal scorer's award.
His illustrious career saw him at Mpumalanga Black Aces, Orlando Pirates,Ajax Capetown and Highlanders in South Africa,Al-Faisal in middle east.He also scored five goals more than Norman Mapeza in Warriors colours having scored five times in 14 appearances.
When he had nothing his people loved him,when he had everything they loved him and he loved them back.
The Fire 7 that the nation later saw blossom was crowned a king in Nketa when he was a teenager and remains a hero to his community today.In his Kasi(hood) the crown is forever.
Fortune Favours The Brave
By
CaptainRT 08