Everton Mlalazi's Epic Homecoming Concert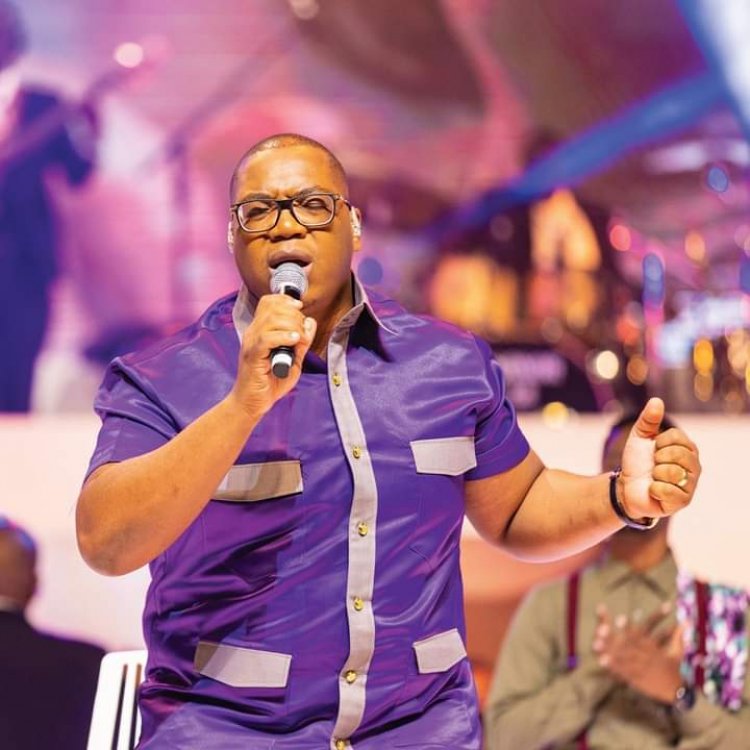 Everton Mlalazi
I was out for a heavenly party on Friday 21 May , without any intention to work, however the love Bulawayo showed at Everton Mlalazi's Homecoming birthday concert really touched my heart. I knew from there on that I had to tell you about it. It's been a while since I saw that big an audience of happy people from the beginning of the concert up to it's very end, the performances were amazing. I must say the performers were successful at keeping us on our feet the whole night.
We at times need meek and chilled music and Focus Acapella served us with that. The show was enjoyable. The Praise Family lived up to its name, feeding us with psalms of praise, the sweet songbird, Lorraine Maplanka Stot reminded us why Bulawayo stands unchallenged as the home of talent. Vusa Mangena, through his performance, compelled us to leave the future of Bulawayo Gospel in his safe and capable hands. Mwai Mwamuka on the hand, justified why she was crowned Bulawayo Arts Awards People's Choice Award Winner. I would be very unfair not to comment about Pastor Barak's energy on stage. His stage presence was on another level.
Vusa Mangena performing on stage
The Revealed, revealed to us how much joy there is in God's presence. Jona Chivasa with the help of Nonsikelelo Chuma, thrilled us with his Jonah-Chelsea Yikho'kwenz'umusa duet. He even acknowledged that the best talent comes from Bulawayo. The moment Canaan Nyathi sang Baba Ziveze I heard shouts of joy from the audience. I must say he won himself a multitude of backing vocalists from the audience through the song. Mkhululi Bhebhe took us back to his days with the Joyous Celebration Choir. Never did we dream that we would spend a part of last night toytoying in the presence of God. For that, Mkhululi must receive his flowers.
The audience comprised of actors, musicians, business people, health practitioners, radio personalities and socialites all in the same room just to celebrate with Everton Mlalazi through gospel songs and dance. After all, Becky K was mastering the ceremony. While we tried to cool off, we were quizzed with what I would call the Everton Mlalazi Knowledge Quiz. The challenge attracted lots of prizes from the host, the RHI media.

The long awaited grand performance came at last. His was a superstandard performance which kicked off with a medley of the common church choruses. Later on, he unveiled songs from his latest album, In The Presence 1. Bambelela won a lot of fans from the audience. Ekhaya with its kwela vibe drew hearts to God and got people giving simultaneously.
If life really begins at 40, surely Everton Ntuthuko Mlalazi began his on a strong foot, with the kings and Queens of Bulawayo. In his address to his many guests, he said "I know some of you might wonder why this was a free concert. Years back, when i was at the university, i had no place to stay. I faced a lot of hardship, including the stigma of being named a squatter. In those years, i desired to see many concerts of musicians i looked up to, but couldn't afford to. Therefore, i didn't want anyone to miss a performance from our celebrated artists because of financial constraints." If the saying first impressions last longer is anything to go by, I boldly confirm that he has made the best impression to Bulawayo. Even if we wanted to, we can't afford to forget the brand Everton Mlalazi, not after the epic night.