RAPSTAR TRANSFORMS HER BUCKET LIST INTO A SONG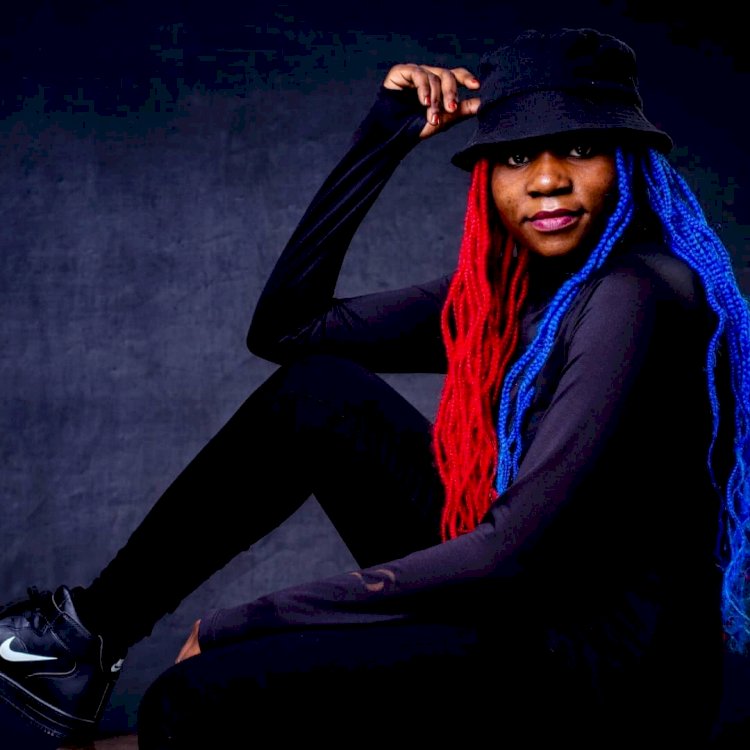 Bestlah
She understands her purpose in life, possesses a strong will to pursue her dreams, she has even gone to the extent of committing them to memory and they all amount to 27. Guess what! They make up the lyrics to her first single, 27 dreams. They have given birth to Bestlah (Goddess of all raps and poetry) , a 20 year old rap mistress I'm writing about today!
WHO IS SHE?
Her name is Ruvimbo Natasha Mutswakatira and she was born on the 31st of July, raised in Bulawayo. She is a first year student at Bulawayo Poly Technique studying Laboratory Technology .
WHAT DROVE HER TO THE MICROPHONE?
"They say your life flashes before your eyes at death. Nonetheless; it's not only at death that this happens. I had a similar experience once but it was of realization. I had realized that time was flying by and yet I had nothing to show for my existence. I was stuck in a world where I was living to please those around me. Even if it meant doing things I did not enjoy. On that account I came up with a bucket list of the things I wanted to do. They all added up to 27; one of the 27 dreams was to make a name for myself through music. What other better way than to turn my bucket list into a song"
HER EXPERIENCES AS SHE BROUGHT THE SONG TO EXISTENCE.
"I must confess, after releasing this song on 26 August 2021 I let out a sigh of relief. Not a lot of people know this but at some point along the way I gave up on the song because I wrote the lyrics to this song in May 2020. It took long to get it out as I wasn't pleased with the recording, mixing and mastering done by the producers that came along my way. I had to record it four times at two different studios. At this point I had given up. I was confused as to whether I lacked the talent or whether the producers lacked the vision to do the song. However after finishing my A'levels early this year I was privileged to participate in the SistNxtGen's DJ training program which was dealing with women empowerment in the music industry. Miss Kay , the head of the program recognized my potential and capability to make it in the music industry as a hip hop artist and introduced me to the producer of ElephantHerd Records, Godwin Smallz, who finally managed to blend my vocals with the beat in a way l was satisfied with and thus I finally got my music out there."
HOW DOES SHE BRAND HER MUSIC?
"I'm just here to tell my life story hence i can't say i have a particular brand. I leave the door open for my listeners to judge according to how my music has affected them. Some may find it to be inspiring."
ABOUT THE SONG 27 DREAMS.
"The song is basically divided into three verses and a chorus. Each verse is a puzzle piece of how Bestlah the goddess of all raps and poetry came to exist. The first verse holds a story of how I realized that I had 27 dreams and how l set a goal to achieve those dreams. The second verse emphasizes on the hardships I encountered along the way as I built up Bestlah, one of these hardships included losing friends that did not see the potential of Bestlah rising. The last verse places the final piece of the puzzle and thus Bestlah is born."
A COLLABO SHE DESIRES
"I wish to collaborate with Holy Ten in the future. I like how his music always carries a message to help those who listen to it. I feel like he is here to represent everyone, from the struggling graduates to the girl child"
HER WORDS FOR YOU.
"We are all beings with just a name but how far are you willing to take that name?"