Street set, A Story Of Resilience
Female football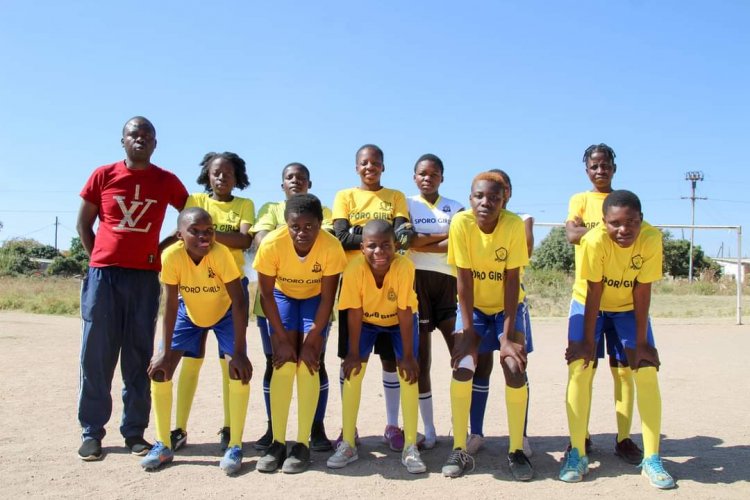 Street set in their home strip

The original name was Streets of Bulawayo when this football club was formed in 2009,it was cut short to Street Set in January 2010.
"Long back Bosso took or tapped from Makokoba and Mzilikazi while Zimbabwe Saints took from Mpopoma and nearby areas. The new areas south west of the city were scorned by scouts and coaches" said Lee Mangena the Street Set supremo.
As a response to the segregation Talent Zinyama and Lee Mangena formed a team that would have Nketa, Sizinda, eMganwini, Nkulumane and Tshabalala as its catchment area.This was significant coming in the wake of the demise of other popular Nketa teams like Select Stars and Nketa Mayax.

The team however has never had it rosy, its been a thorny and rocky ride.
"We have never had any funding whatsoever. We run this practically by all means necessary,on zero budget" lamented Mangena.
In the cloud created by the smoke of lack, Street Set has not succumbed, instead they evolved from being a junior men's football team to being one of the powerhouses in Ladies soccer circles in the Southern region. Currently plying their trade in the premier competition of women's football in the southern region.
Street Set made their debut in 2010 in the Southern region women's league. In 2017 they joined the National League but lack of funding pushed them out.
The Streer Set line of production boasts of the likes of Lauryn Mupasi, capped at under 17 and under 20 national level, Leona Bhunu capped at under 20 level also, both are now at Amakhosikazi, the Bulawayo Chiefs ladies team. Diana Nyika with one cap for the Mighty Warriors.
Probed on what the national soccer body could do to balance the tilted scales in the sport for the girl child, Mr Mangena responded
"Zifa needs to pay Women's football in full the money Fifa sends every year for women's football"
Talk about being a beacon of hope for the girl child, Street Set is set in its ways, hopefully there will be a break in the skies.
Fortune Favours The Brave.
CaptainRT 08