THE VINTAGE MOVEMENT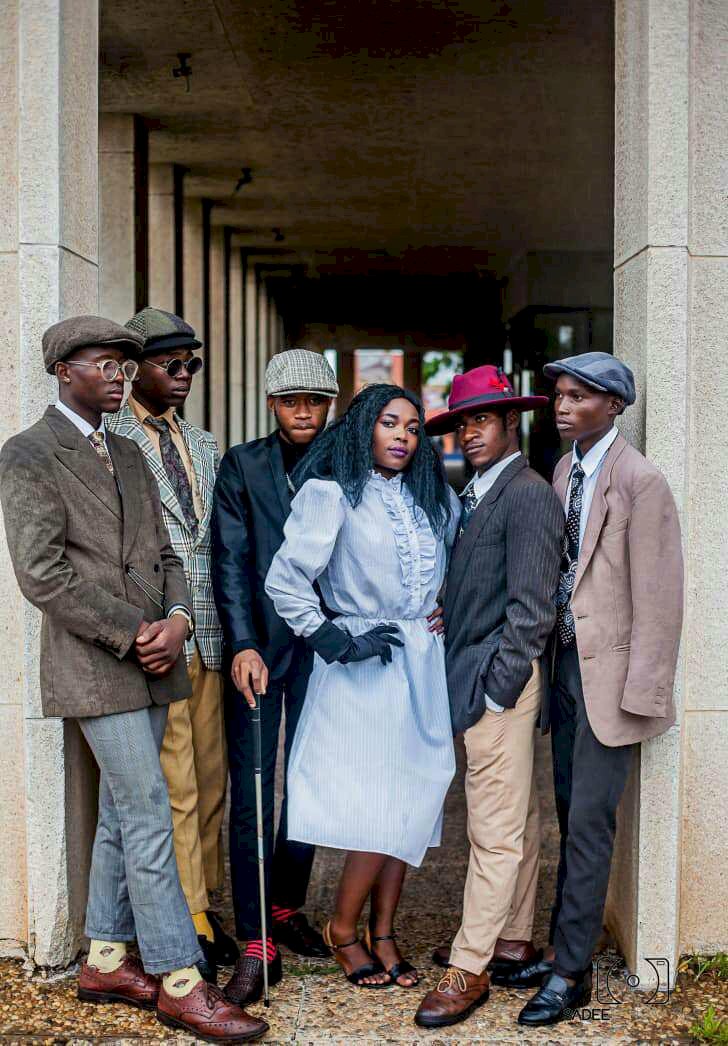 Khazin Culture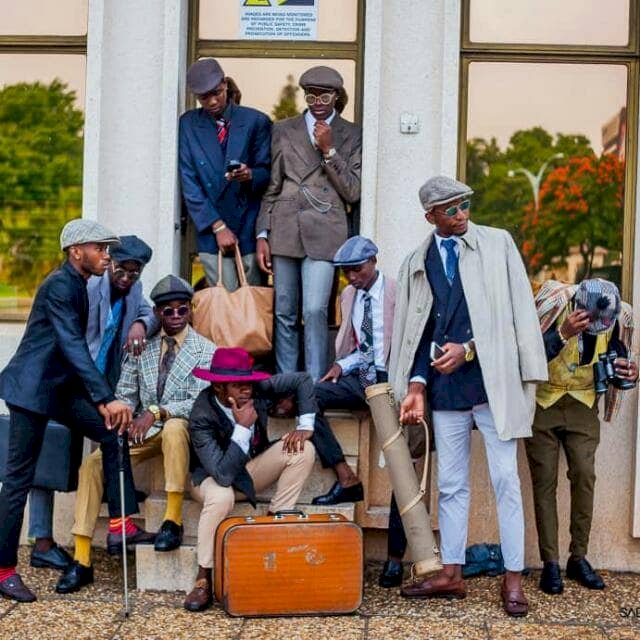 Fashion is a powerful and universal language that's been bringing people together for hundreds if not thousands of years. Sadly, as a country we've always lagged behind in the fashion scene. But, thanks to our diaspora families and the growth of online shopping we've caught up with rest of the world and we are like kids in a candy store...totally crazed. Now more than ever, everyone is in a rush to jump on every wave that's spun by the current fast paced world of fashion. From the trendiest bag, to the latest shoe or hairstyle; whatever it is we all want first dibs! Boutiques are bulging with fast fashion from the east and the west and online shops are popping up almost as fast as the trends are changing. If there's something new people want something newer.

In the colourful streets of Ekasi however, a new group of unconforming youths has risen. These young men and women refuse to be defined by current trends or societal norms, they are setting their own pace. This growing anti-trend has come to be known as the "Vintage Movement". I caught up with Sherks from Khazin Culture, a retro group which swears by vintage and he was only too happy to fill me in on this Fashion revolution.

Vintage… Is it just me or does the word have a nostalgic ring to it? I see someone rocking retro clothing and I'm instantly transported to a 90s kitchen, strong aroma of coffee with thick creamy milk, melted butter on white bread and the low sound of a Dolly Parton record playing in the background.That's just how strong the influence of vintage clothing is. It's a whole vibe. According to Sherks, " Khazin Culture comprises of young people from different Kasi suburbs who like to wear vintage clothing, but it's more than that. It's also about character and the way you carry yourself". According to him, a self-professed vintage man or woman has to have "Ubuntu" which is humility and respect. Those are the values that set one apart. The vintage movement is not just about what one wears, it's also a lifestyle where one adopts the humility and comradery that people of the golden age portrayed. "Something I believe our youth are in dire need of". This is what has kept the group together. From complete strangers meeting on the street and recognizing kindred spirits in each other, they have forged a friendship built on mutual respect and good taste. They meet up regularly to socialise and exchange ideas on how to be better men and women… quite honourable right?

This vibrant group of youths enjoys doing photo-shoots and showing off "umswenko" which is the kasi term for swagger.Naturally, I'm curious to know what the key pieces of retro wear are. Sherks lights up when he explains this, "for me it's definitely the shoes. The bright coloured shirts, dresses and ties etc are also important, but the shoes really make you stand out". I can't help but agree. It's well-known rule of the thumb that in fashion, shoes can make or break an outfit. And we've all seen the interesting shoes vintage people wear, usually paired with equally fascinating "happy" socks.

After my conversation with Shakes, I'm suddenly more aware of eccentric individuals all around town boldly rocking their vintage getups. It's a movement alright! The 21st Century trend for vintage or "retro" clothing clearly has its roots in bohemianism, individuality and artistry. Vintage fashion enthusiasts all have a unique interpretation of the trend and you can see it in the way they adorn themselves. Some people wear vintage clothing exclusively while others like shakes and his Khazin Culture crew occasionally mix and match it with more current complimentary pieces. Everyone can also pick and choose which century they want to teleport to;from the 80s bright coloured shirts, puffy sleeves and stone wash jeans to the 90s grunge look with graphic tees and oversized sweaters, heck you can even throw it all the way back to the 1950s with suspenders, fedoras and full skirts. Hair also plays an important role in tying the final look together. For women big afros and chunky braids have made a return. Some ladies couple that with fascinators or a head-wrap to make for a pretty ensemble. For men the options are more flexible but clean well groomed hair is a must and a hat adds interest. More recently moustaches and beards have been trending on the vintage scene as well and we as the ladies definitely aren't complaining wink wink!!

Many cliques aside from Khazin Culture have cropped up in Bulawayo, all hip and unapologetically different. One thing that they all have in common is their love and appreciation for retro fashion. One was quoted saying," Zimbabwean fashion is now quite fascinating because people are free to express themselves whichever way they want; there are no rules". This is true especially when it comes to Vintage clothing. Back in the 90s and early 2000s wearing "old" clothing was viewed as a sign of poverty or low social status, people even dubbed second hand clothing shops "kompedzanhamo". A person who wore second hand clothing was seen as one who was poor or disadvantaged and at times such people were picked on or made fun of. Many people also had misconceptions like "yizigqoko zabantu abafa kudala[dead people's clothing]". If ever you were to find yourself buying at mpedzanhamo/khothama you had to lie through your teeth to convince the kasi fashion police that your, "Aunty from the diaspora" had scored you the clothes, tough times indeed.

Now however, people are caring less and less about what others have to say about their personal style. Also, everyone is realising that contrary to popular belief, most vintage items are of better quality and durability compared to current mass produced apparel. As seen through these young men and women, people are shifting away from the fear of being looked down upon for clothing themselves differently. They are embracing their old souls and standing out while doing it. But like all fascinating things, nothing stays unique forever so it's hardly surprising that this vintage revolution is fast growing into a trend not just in Bulawayo, but all around the world.

I bet all this talk about vintage wear has you fired up and ready to go overhaul your whole wardrobe right?! But where does one get vintage clothing you might ask? One word...thrift. While some manufacturers now make vintage inspired clothing, the bulk of genuine retro gear is found in thrift stores and stalls more commonly known as "koKhothama". This is where leather brogues, briefcases, viscose dresses and oversized jackets [among other vintage treasures] are found. Another hidden gold mine is closer to home quite literally...your parents' and grandparents' closet. Trust me they have pure gems tucked away in dusty suitcases you just have to ask nicely.Then when your gear is set and you look dandy, you can go out and paint the town red like this pair captured on the left! Ah good times.
Nonkanyiso Gumede