VOKO THE MASSIVE ERUPTION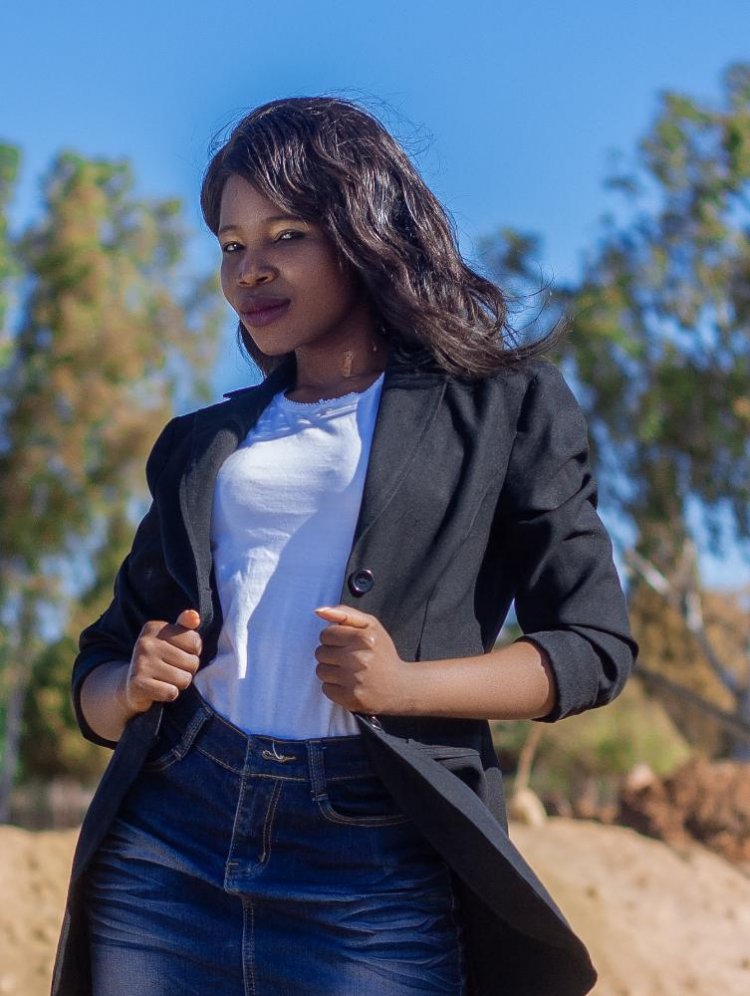 Racheal Voko Ncube
Today we showcase the larger than life Voko. Asked to describe herself in a single phrase guess what she says? 'I'm just a volcano, I erupt!' Her bold statement is well and truly complimented by the impact she has had on the City of Kings

WHO IS THE SHE?
Her name is Rachel Voko Ncube, a charismatic young lady whose multiple talents compliment her love for the community. She is a philanthropist, actress, poet, radio personality, author and a singer, clearly a resourceful well of talent and a precious gift to society. Born to lead, her gifts don't end with the arts. In her high school days she was a prefect and drama president as well as the chairperson of Girl Empowerment Movement (GEM). That drive has paid off and the all-around artist and award winning poet shows no signs of stopping.

HOW SHE MANAGES HER TALENTS
She is of the faith that profession and passion shouldn't be likened. 'Passion must be followed yet profession must be attained.' Following that vision, she has managed to build the name 'Voko' and has managed to make it very influential.

PROJECTS AND ACHIEVEMENTS
In 2019 she published her poetry anthology entitled 'From These Poetic Pieces' under Bolelo Publishers. She recently launched another anthology, 'Write the World' which included contributions from poets from Malawi, Zambia and South Africa.
Her lively personality has seen Voko receiving a number of standing ovations during performances. The Youth for Innovation Trust (YIT) in partnership with Umahlekisa Comedy Club has seen her shine in the spotlight under the initiative Humor for Social Change. She hosts #Her Wednesday, also under the YIT and has been part of 'Amadramatics', which airs on Skyzmetro. This was not only venture into radio as she was also presenter at Charisma radio.
On the acting front, Voko has starred in short films like 'American Dollar' and 'Changes'. She has also acted in theatre plays such as, 'Talita Koum' and 'Someone Lied' with Victory Siyanqoba.
She shocked the world with her latest offering when she featured on the song, 'Luphi Uthando'. She also released another single entitled 'Baba Wam'.
After winning the 2019 Roil BAA for Outstanding Community Arts Engagement Voko didn't stop there. Through the initiative 'Princess Diaries', Voko has given back to the community. Pumula East residents have benefited from sanitary wear, clean water and mealiemeal from the project. She holds an entertainment award under the Annual Women of Excellence Awards 2020. In 2021 she scooped the poetry award for 'Debt is the slavery of the Free.' She is also the brand ambassador for 'Speak out Khuluma against Gender Based Violence and Sexual Harassment' project under Emthonjeni Women's Forum. Her latest project is 'Every child is your child ' through which she has given rice, baked beans and sugar to orphans.

WHY SHE HAS ACHIEVED THIS MUCH
She is a strong believer in herself and the positive effect she has on her surroundings.

WHAT IS THE GREATEST LESSON SHE LEARNT IN THE INDUSTRY?
'Never look down on anyone. If you find yourself at the top, it's because you got there through the help of others. So we need one another. It's not a competition. We complement one another as colleagues.'
The Sky is the limit for Voko as she is lined up for yet another Gong in the prestigious Roil Bulawayo Arts Awards 2021 Edition under the Outstanding poet category. She is also nominated in the Young global leaders network Africa achievers awards where she is nominated alongside the country's Minister of Sports, Arts, Culture and recreation, Dr Kirsty Coventry and the Zim Dancehall songstress Anita Jackson.
Undoubtedly, there will be lots more to come from this mega talent in the future.