X-The Lyrical Venom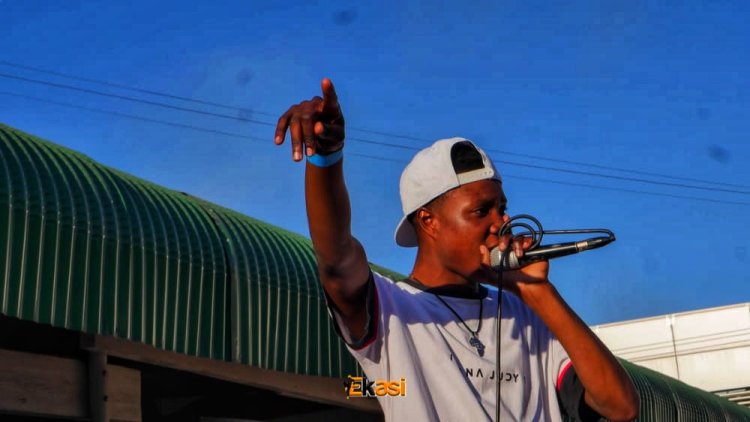 Hip hop is a genre that keeps reinventing itself, with each year budding artists emerge. Over the years Bulawayo, a self-proclaimed hip hop Capital of Zimbabwe has produced a pool of talent to back up their claim, with the Def Jam signee ASAPH in their midst, artists such as Indigo Saint who through his prolific lyricism caught one of the world's biggest Hip hop platforms, Sway in the morning.
Within a pool of young and upcoming artists who are trailblazing their way into the mainstream, one such name is a young artist with an unrivaled gift for weaving lyrics, probably one of the biggest rising stars this year. Stage name being X-TheLyricalVenom. Born Promise Moyo Radebe in Kwazulu Natal, South Africa on the 11th of September 2002, raised in the City of Kings, Bulawayo. He attended Milton Junior for Primary education, Nkulumane high School for secondary studies and Tropical vineyard College for advanced level. He is currently pursuing Electrical engineering.
Promise caught our attention with his single titled Observations, his emotive voice and fluid lyrical flow cemented his music into our minds and hearts and made him a strong contender of becoming Bulawayo's beacon of rap prowess.
In the song he exhibited lyrical intelligence and capability of brewing delicate harmonies and hard-hitting bars which are the backbone of the ever-changing genre.
His music speaks for itself, and you can pick a number of the old-school hip-hop influence in his sound.
Drawing inspiration from hip hop icons such as Tupac, Big L, Eminem and Biggie smalls the youngster is poised to become a household name within the Hip hop capital and beyond. Primed to become a regular fixture in the culture X has dominated shows he has performed in and asserted himself as a strong rising Hip hop voice. His rise to the local scene took years of preparation, hard work and growth.
He has several projects he is dropping this year which includes his maiden Music EP titled Mthimkhulu on The Loose. The sky is not the limit for X The Lyrical venom as he is shooting for the stars.